When Samsung unveiled the Galaxy Note 7 smartphone back in August, with its much-lauded battery life, the South Korean firm looked like it was on to a winner — until the phones started bursting into flames. http://carakumenanam.com/cabe-hidroponik/
Initially, the tech giant cited "battery cell issues" in September but since then, radio silence on the cause of the fault.
Not only did the Seoul-based firm face an embarrassing worldwide recall, but subsequent replacement phones also faced similar issues.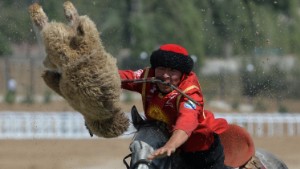 Attention has continued to focus on the phone's lithium-ion battery.
Having failed to fix the disastrous problem, Samsung announced a permanent end to production of the troubled smartphone on Tuesday.
With many of our electronics using these lithium-ion batteries, consumers have been left wondering if they are safe. Here's what you need to know:
What is a lithium-ion battery?
Batteries are containers that can convert chemical energy to electrical energy through the transfer of electrons from the negative plate — or anode — at one end of the battery to the cathode — or positive plate at the other end.
But traditional batteries have a limited number of units of convertible chemical energy. The difference with the lithium-ion battery is that it is rechargeable — a game-changer in tech innovation.
Steve Levine, author of The Powerhouse: Inside the Invention of a Battery to Save the World explained that it "triggered this whole electronics revolution starting in the beginning of 1990s until today. It has enabled the iPhone, medical devices, wearables, iPads, our thin laptops — all of that is because of the lithium-ion battery.
"Lithium is the lightest metal in the world which is why they use it but it is also extremely volatile, Almost every laptop on the planet, almost every smartphone is a standard formulation which is cobalt-oxide and lithium. But then there are competing formulations."
Samsung won't be the last to have exploding batteries
So why do some of them catch fire?
Levine says speculation among researchers suggests that the battery manufacturing process could be the source of the smartphone fires, but ultimately no one knows. And the lack of information creates consumer anxiety which could ripple out to the wider electronics industries.
"It potentially tarnishes all the manufacturers," said Levine. "How do we know that Apple or the new Google phone is not going to have the same problem?"
However, some experts say the fact the high-end phone has been discontinued points towards a design flaw.